The Panama City Beach area boasts endless activities for family & friends regardless of the group or interests!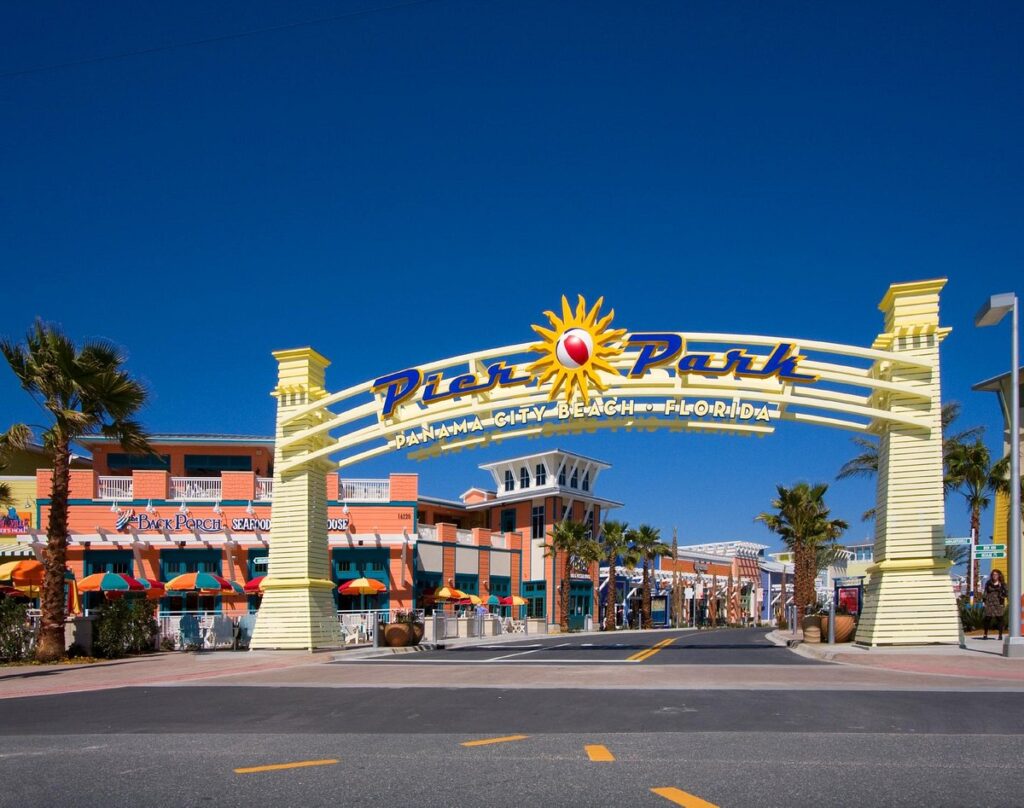 Pier Park
Hosts to shops and stores of all types, Pier Park offers no shortage of activities to spend a day with. Pier Park stores include some of the biggest brands, exclusive local shops, restaurants, amusement park rides, a Dave & Busters and many other fun options!
Location: 600 Pier Park Drive, Panama City Beach, FL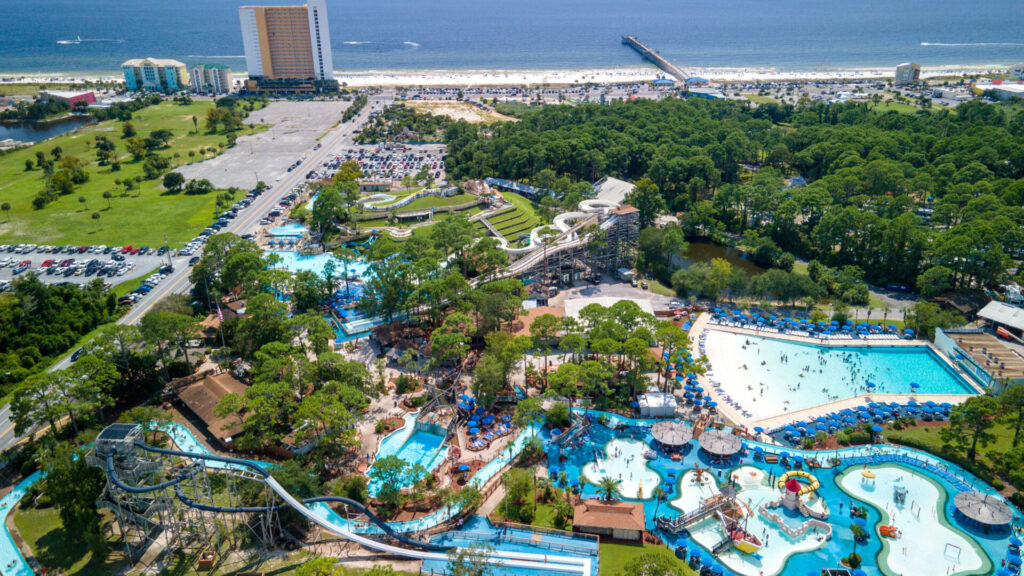 Shipwreck Island Waterpark
One of the premiere attractions in Panama City Beach, Shipwreck island offers a long list of water-attractions, along with food and drink specials for guests. Shipwreck Island is a great full-day activity to plan out with the family and friends. Please note that they are only open during peak months, they typically open at the end of April each year.
Location: 12201 Hutchison Blvd, Panama City Beach, FL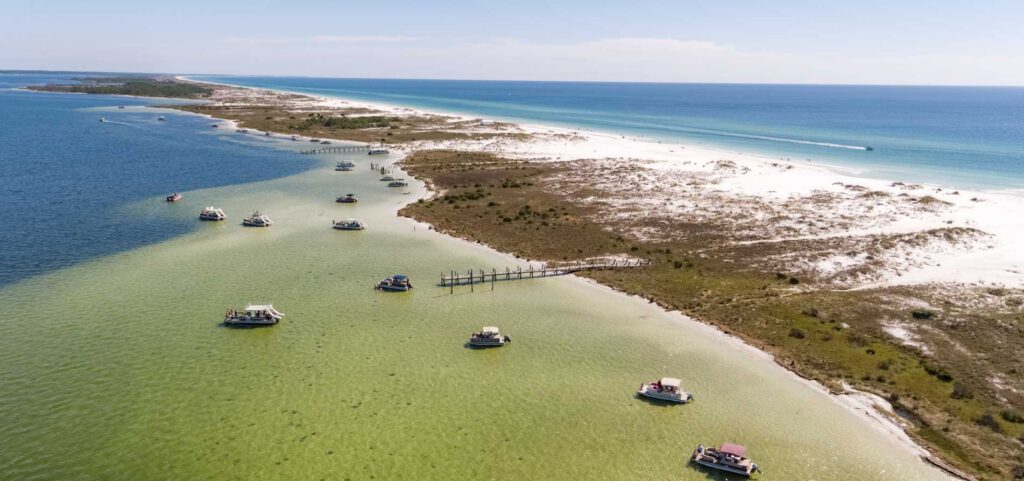 Shell Island
With sparkling clear water bordering its sugar-white sandy shore, Shell Island is a rare opportunity to experience a beach as nature intended, without any distractions. Accessible but preserved, Shell Island is seven miles of undeveloped paradise nestled between the gulf and St. Andrew Bay and inhabited by diverse wildlife. Shell Island has all the makings of a perfect activity-filled beach vacation. Shell Island may feel remote but is easy to access. During the peak summer months, the Shell Island Shuttle runs the short distance from Adventures at Sea every half-hour depending on weather and water conditions. Dates and times vary depending on the season. Another option is the PCB Shell Island Express Ferry, which offers snack bar concessions. Be sure to call ahead for times and reservations, particularly in the off-season.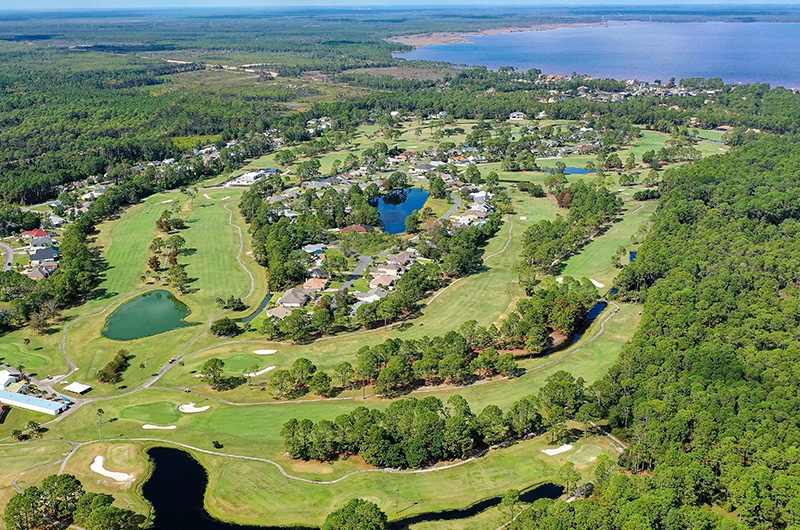 The golf club, established in 1965, is a championship course with challenging greens designed to test golfers with even the sharpest short-game skills. The fairways are generously sized with lakes and white sand bunkers that fiercely guard the elevated greens. Players should be prepared to use every club in their bag. The golf course is challenging but fair and enjoyable, making it a good test of skill without inciting frustration. Its playability, enhanced with three sets of tees, has made it one of Florida's most popular tracks.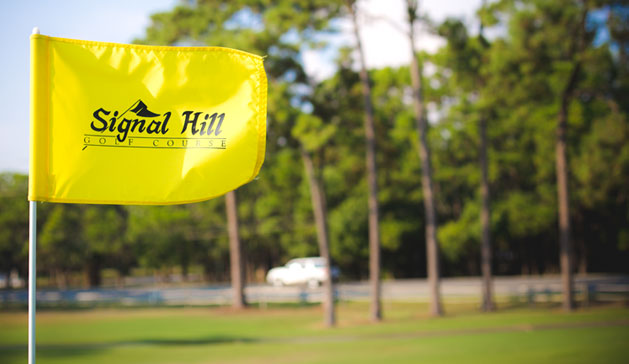 Signal Hill Golf Course
Across the street from the beach, Signal Hill Golf Course offers terrific views and challenging play for golfers at every skill level. Well-groomed fairways and greens keep Signal Hill Golf Course, Inc. difficult yet friendly, and the staff can offer tips and tricks for playing your best round. Signal Hill Golf Course, Inc. is a terrific choice for your regular rounds of golf or a new destination for you and friends when visiting Panama City Beach.
Location: 9615 Thomas Drive, Panama City Beach, FL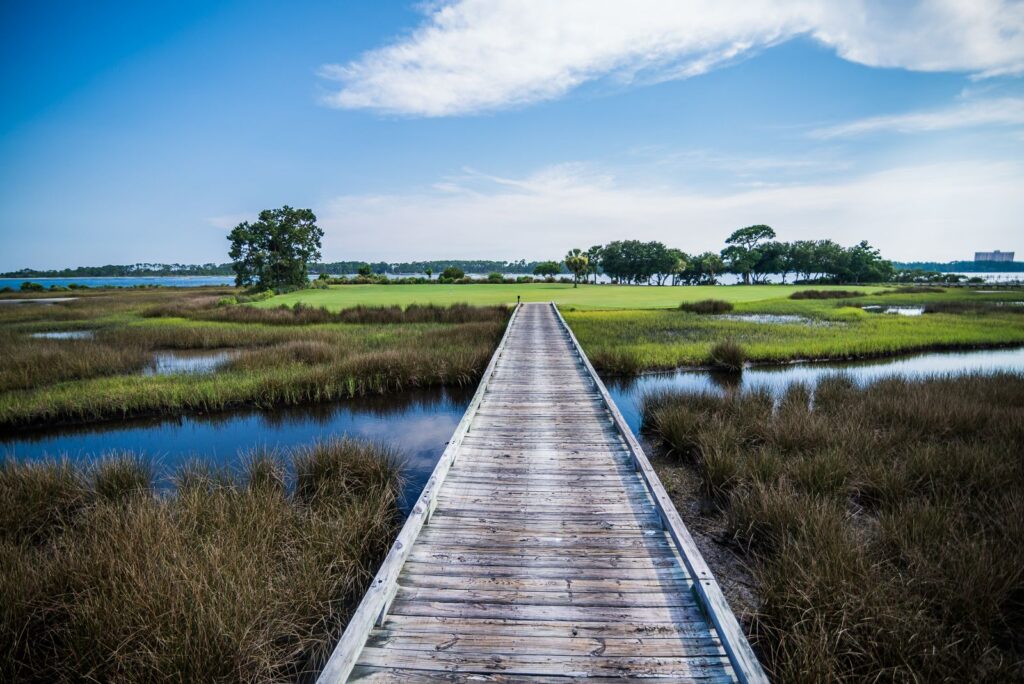 Bay Point Golf Course
The Nicklaus Course at Bay Point has won the Panama City News Herald Best of Bay award each year since 2016 and new this year won for golf shop! Bay Point Golf Club is home to the only Nicklaus Design course in Northwest Florida. Nestled in a 1,100 nature preserve, we`re proud to offer a full service golf experience to guests of all skill levels and interests. So, if you`re looking for the best golf experience of your vacation to Panama City Beach, you`ve found it!!
Location: 4701 Bay Point Road, Panama City Beach, FL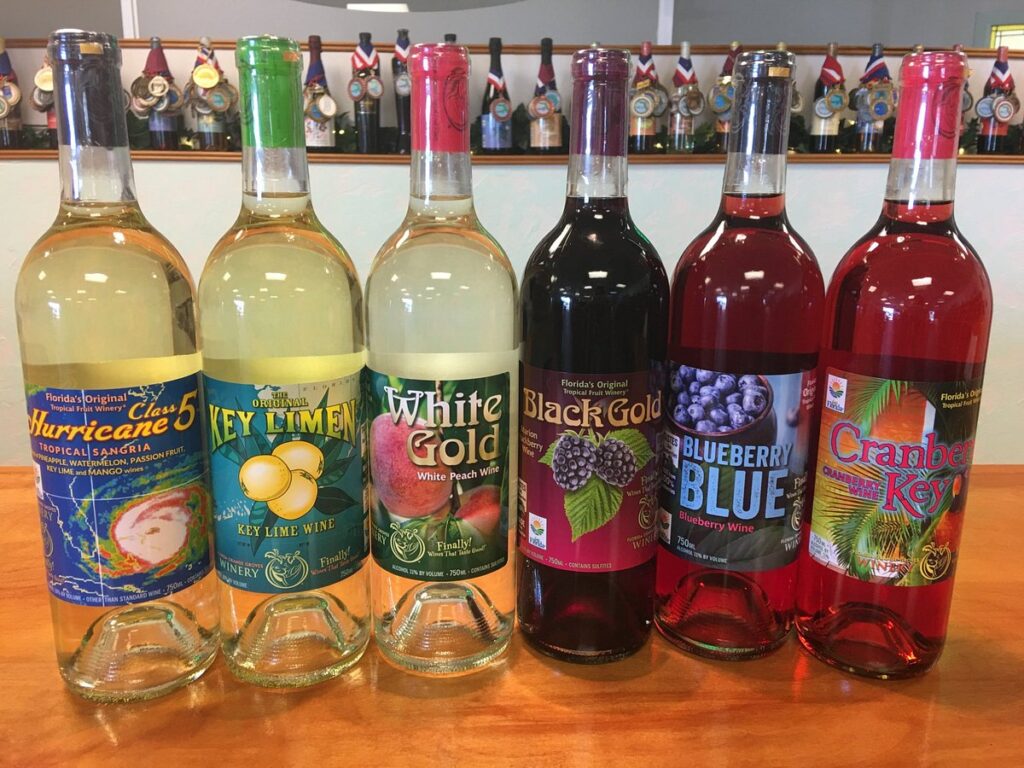 Panama City Beach Winery
This is a very laid back winery just steps away from the beach. Enjoy free wine tastings of unique fruit-based wines. Try their wine slushies! This winery features many non-grape based wines.
Location: 8730 Thomas Drive, Panama City Beach, FL